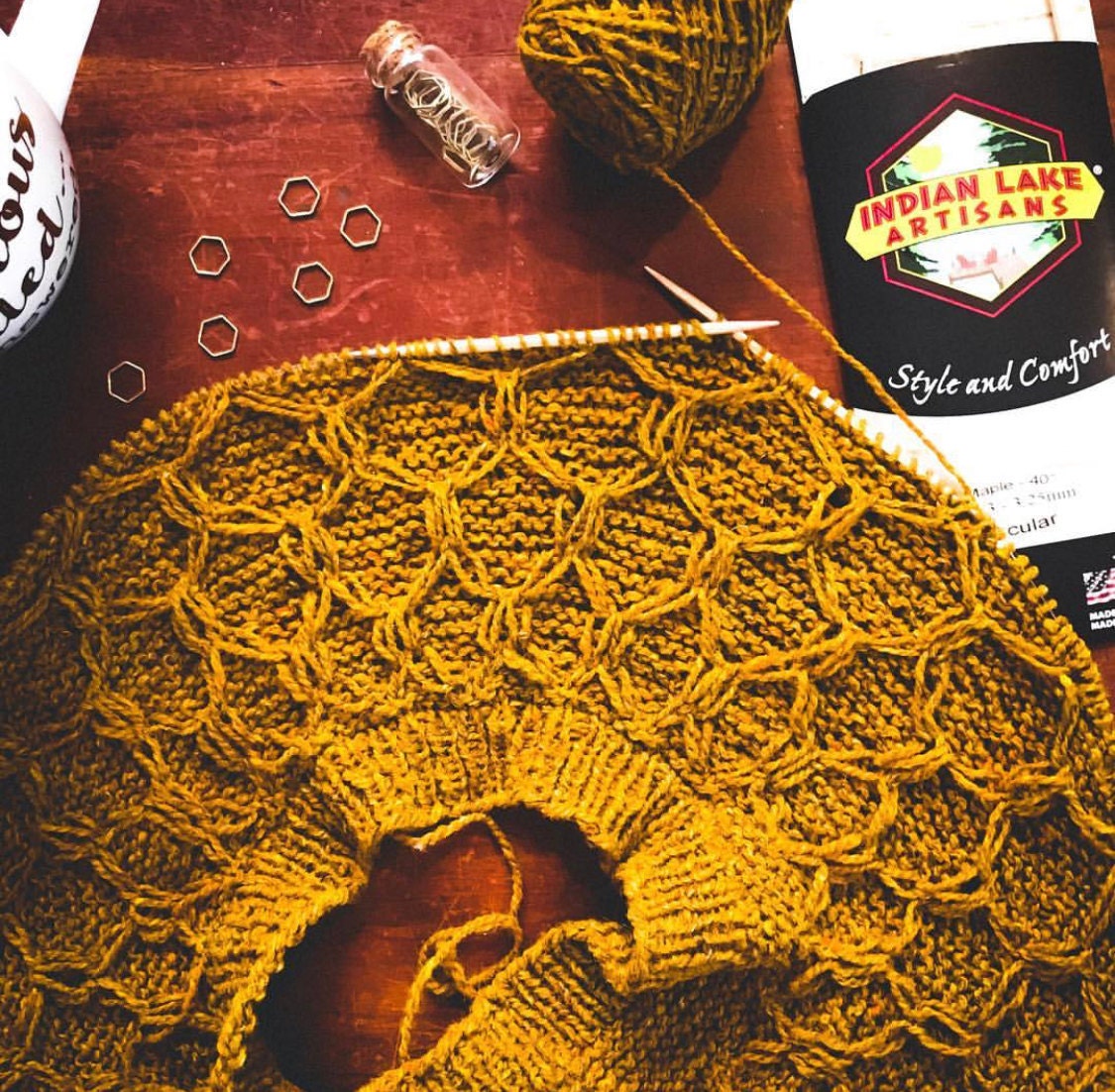 Welcomeknitters, crocheters, spinners, weavers, and all lovers of the fiber arts!
What am I doing?  Starting a blog - uhhhhh.
Well, here goes.
I'll start by introducing myself (waving nervously). Hi! My name is Renee and I love to create with fiber.  My house is full of yarn, fabric, raw and washed fleeces, spinning wheels, sewing machines, and more UFOs than any one person should ever have!
The whole idea for this blog began when I was talking with my coworkers about the what we have on our needles and what we'd like to make.  Working in a yarn shop allows for much conversation about yarns and patterns, and well, you get it.  
Realizing I had totally fangirled over most all of Andrea Mowry's patterns - I mean, who hasn't?!  She's only got a dozen or so in the top 100, Hot Right Now section on Ravelry!  
Anyway, I've either knit, cast on, or have most of her designs in my knitting queue so I joked that I had a Juilia and Julia thing going on and should knit through all her designs and start a blog about it like the book and movie.  Then I went, Hey!  I should really do this!  After all, my name is Renee and shes drea renee and all so it's kinda close.  Well, close enough.  For me anyway.
So here goes, I'm doing it.  Renee Knits Drea Renee!  #reneeknitsdrearenee 
This is scary new territory for me and I plan for it all to be more photographic than full of my ramblings (which by now you've figured out I sure can ramble!)
If you'd like to join me in this adventure I'd love to have you along for the ride!  Nope, you don't have to commit to knitting them all like I plan to do, maybe just challenge yourself by creating a goal of some sort. No finish date because that would just take away some of the fun plus, Andrea needs to keep on designing.  
So far here's what I've got:
The Weekender - done!
Wool & Honey - on the needles and currently on sleeve island
Om Shawl - on the needles but it went in hibernation for reasons I've now forgotten
Nurtured - pattern purchasedand yarn ordered
Throwback - pattern - check, yarn dyed - check
Harlow Hat - pattern - check, yarn - check
Comfort Fade - pattern - check, yarn - can't decide!
Winter Honey - pattern - check, yarn - dunno yet
Find Your Fade - pattern - check, yarn - seriously, I cant decide on colors for my Comfort Fade and this requires even more choices!  
Mae  - pattern - check, yarn ???
Kingston Tunic - pattern - check, yarn - really, I have to make another decision.
Here's a link to Andrea Mowry's pattern page on Ravelry
Currently she has 87 designs so I've gotta wrap this up and get back to knitting!  In the meantime you can check my Project page on Ravelry, I'm Bunnybluebird on there and I do love Instagram and like to post my knitting on there under the same name.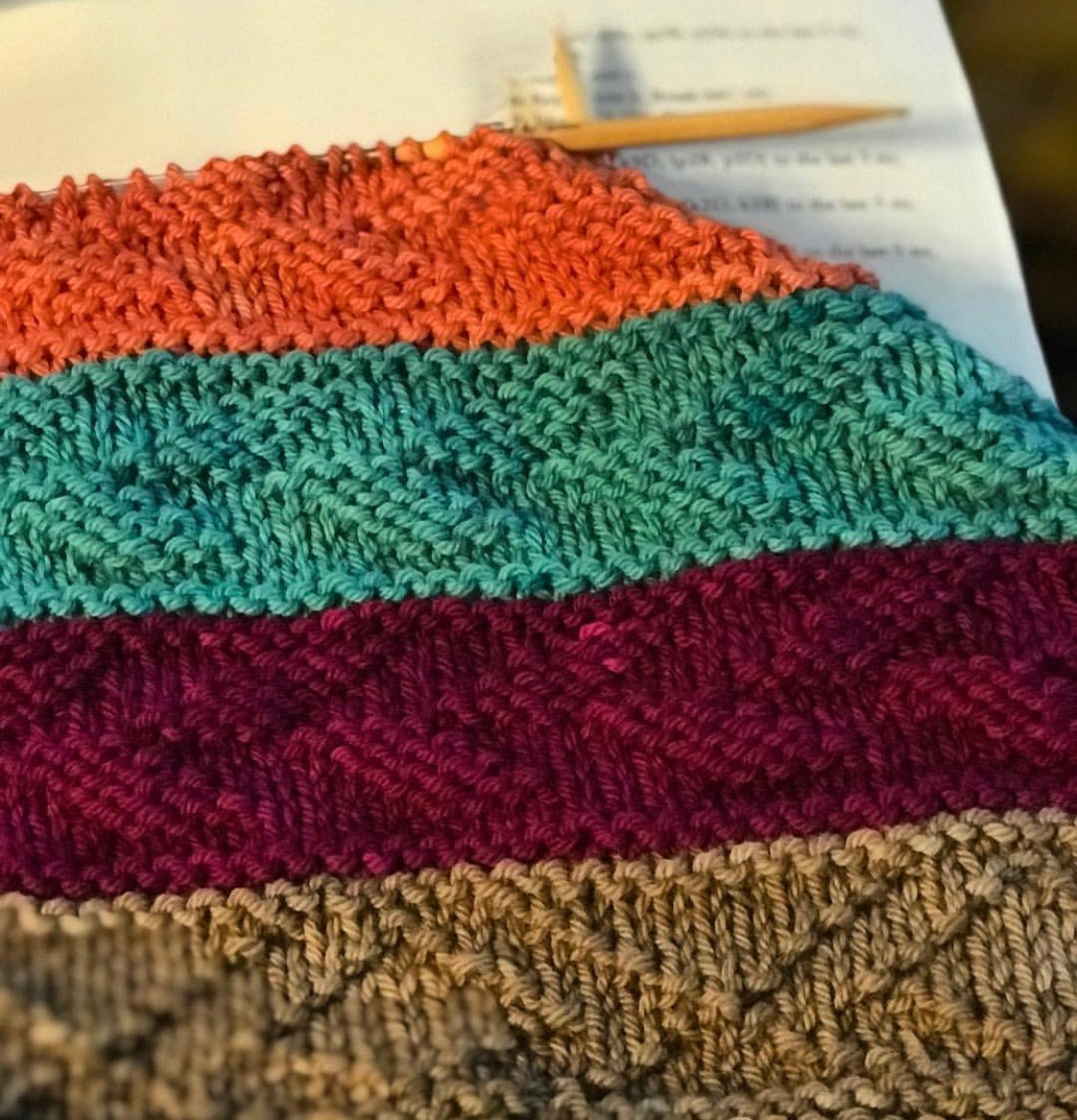 Om Shawl does exist - here's proof!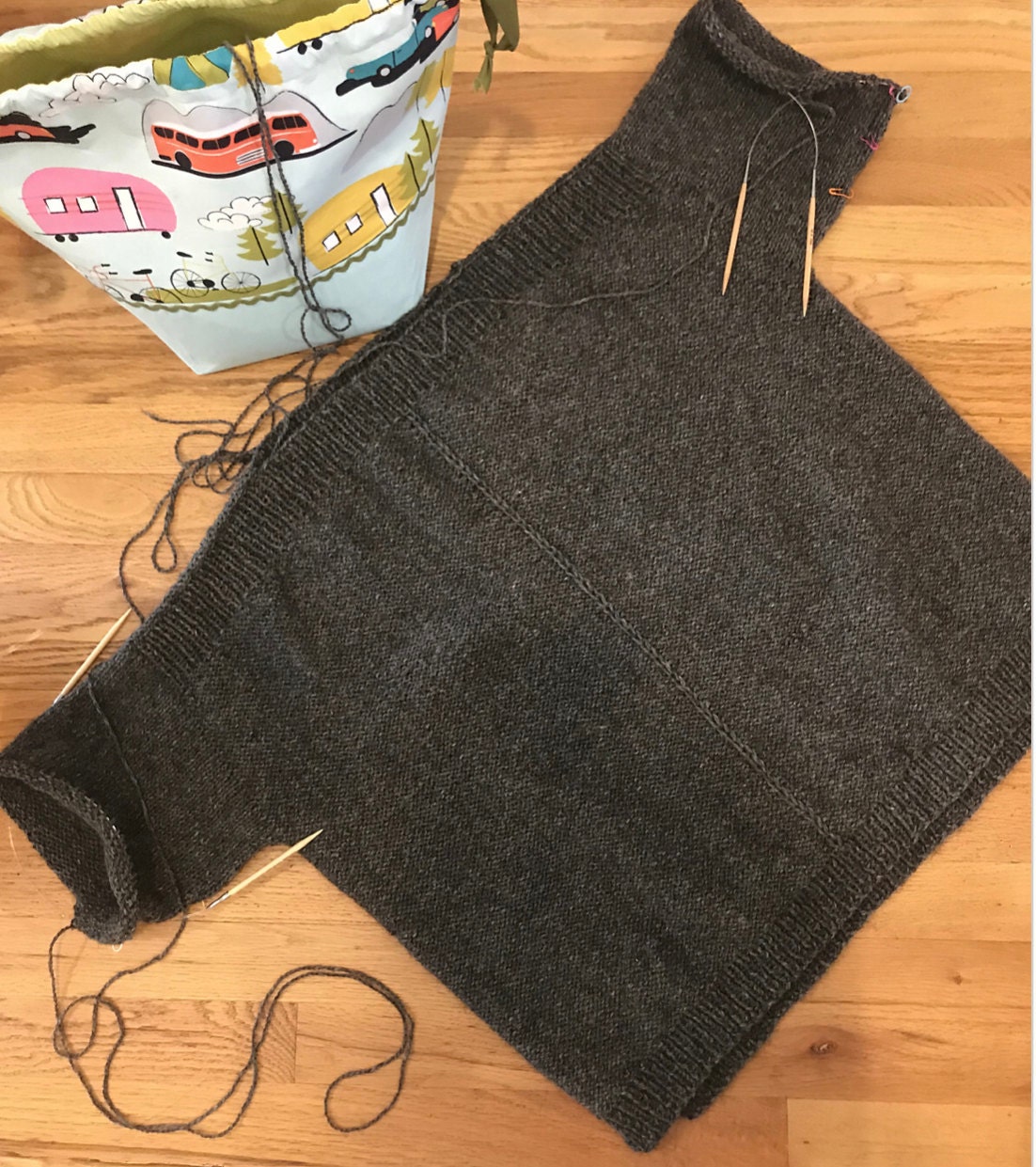 And here's my Weekender!
I know, it doesn't look very finished in this photo but I promise it is!  I've been too busy knitting to get an actual photo, okay.  
This one is made with Owl by Quince and Co purchased at Knitche.com in Downers Grove, IL and knit during their summer Quince KAL
Thanks for taking the time to check out my little, okay big knitting endeavour!  Hope you'll join me along the way and most of all, HAPPY KNITTING!!!