Wool & Co is one amazing yarn shop.  Even though I live in the Chicago area, it's still a destination shop for me as it's nearly an hours drive away - but so worth it!  
The shop is warm and inviting and when I say they have a fantastic selection of yarns, they have something for everyone!  The needle wall alone is a sight to behold!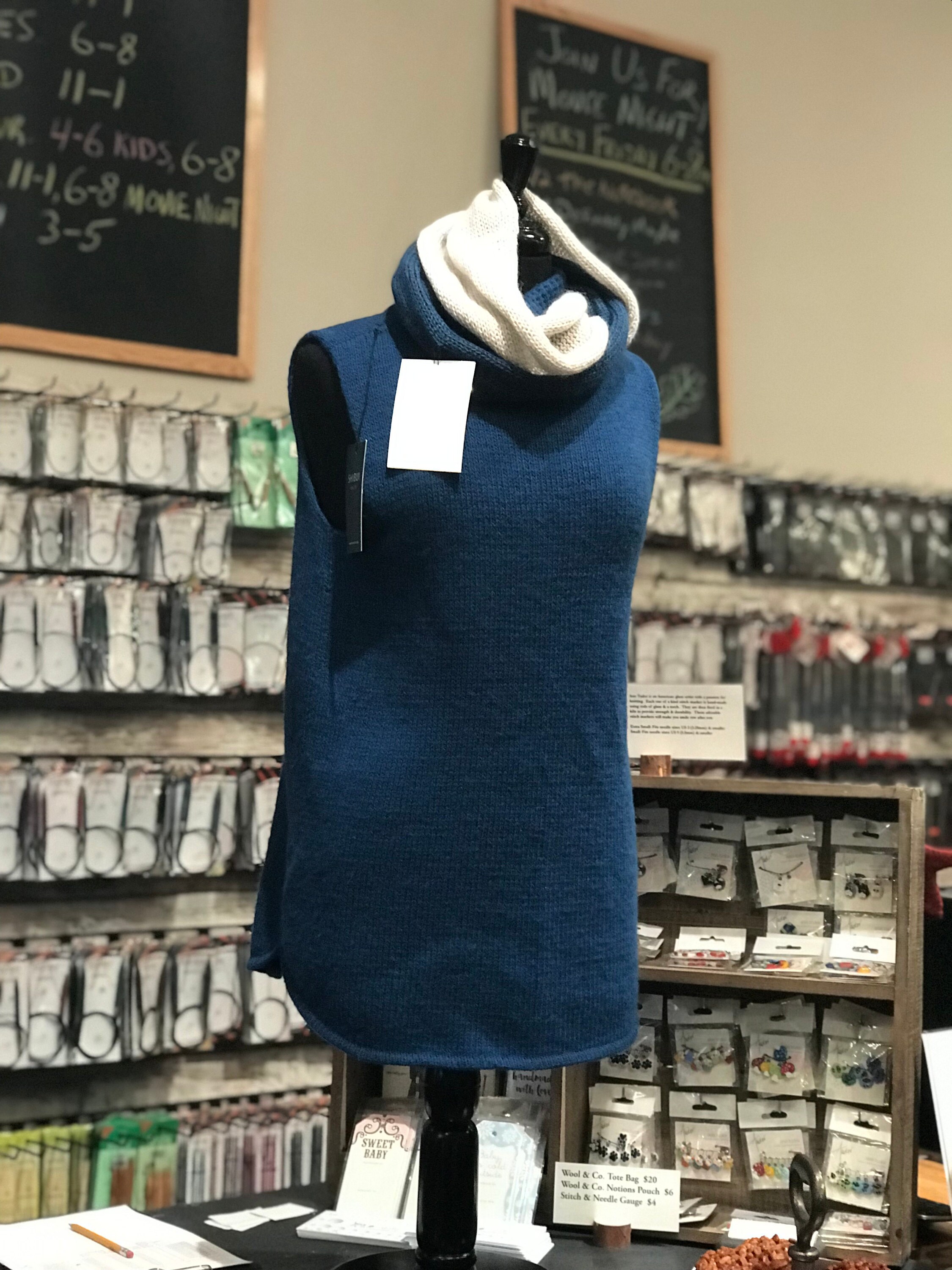 You can see a small section of "The Great Wall of Needles", as I like to call it, behind this lovely Shibui top.
This past Saturday morning I attended the Wool & Co Shibui Knits event.  Not only did they have coffee and tea but also Bellinis, and an assortment of pastires for us to nibble on while we had a fashion show of the most recent Shibui designs.  The Shibui team had traveled from the west coast to do this special presentation, explain the broad range of possibilities you get when combining yarns, bring us samples of yarns to knit with, a trunk show, and to help us come up with our own combinations to knit.  
The unique way Shibui uses their yarns by combining to create your own fabric is just part of what sets them apart from other yarn lines.  Their design team creates timeless, classic styles that will work with your wardobe for years to come and never look dated.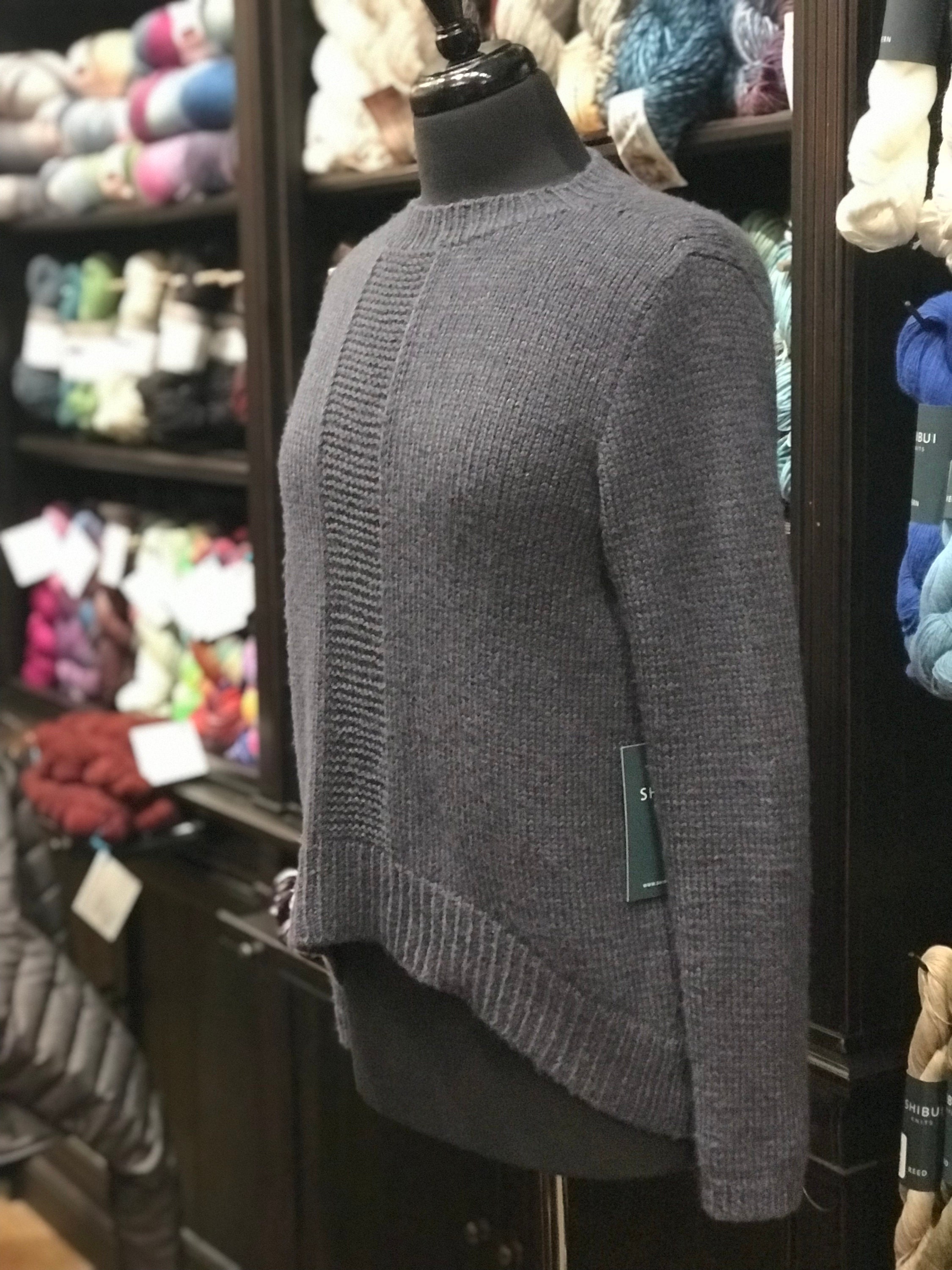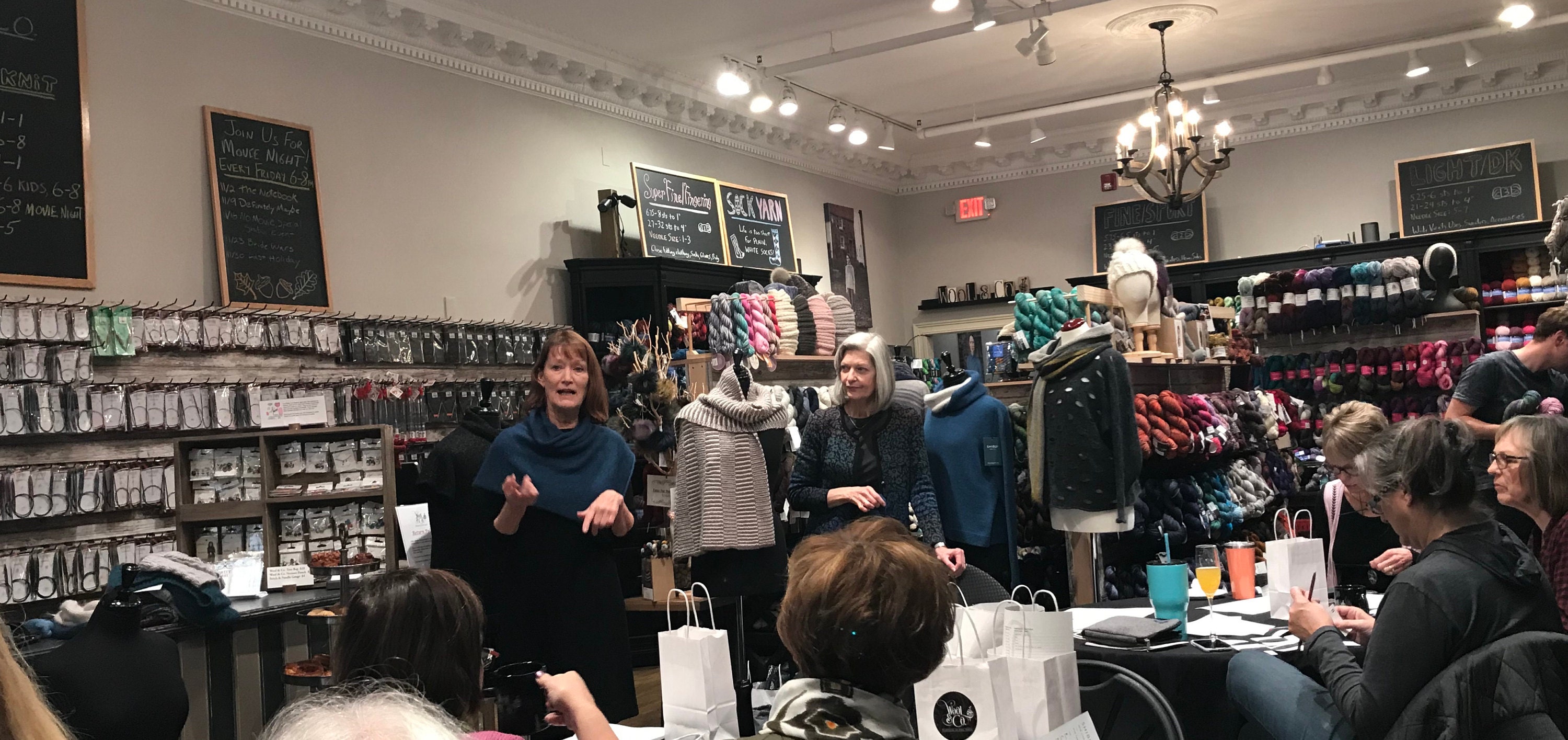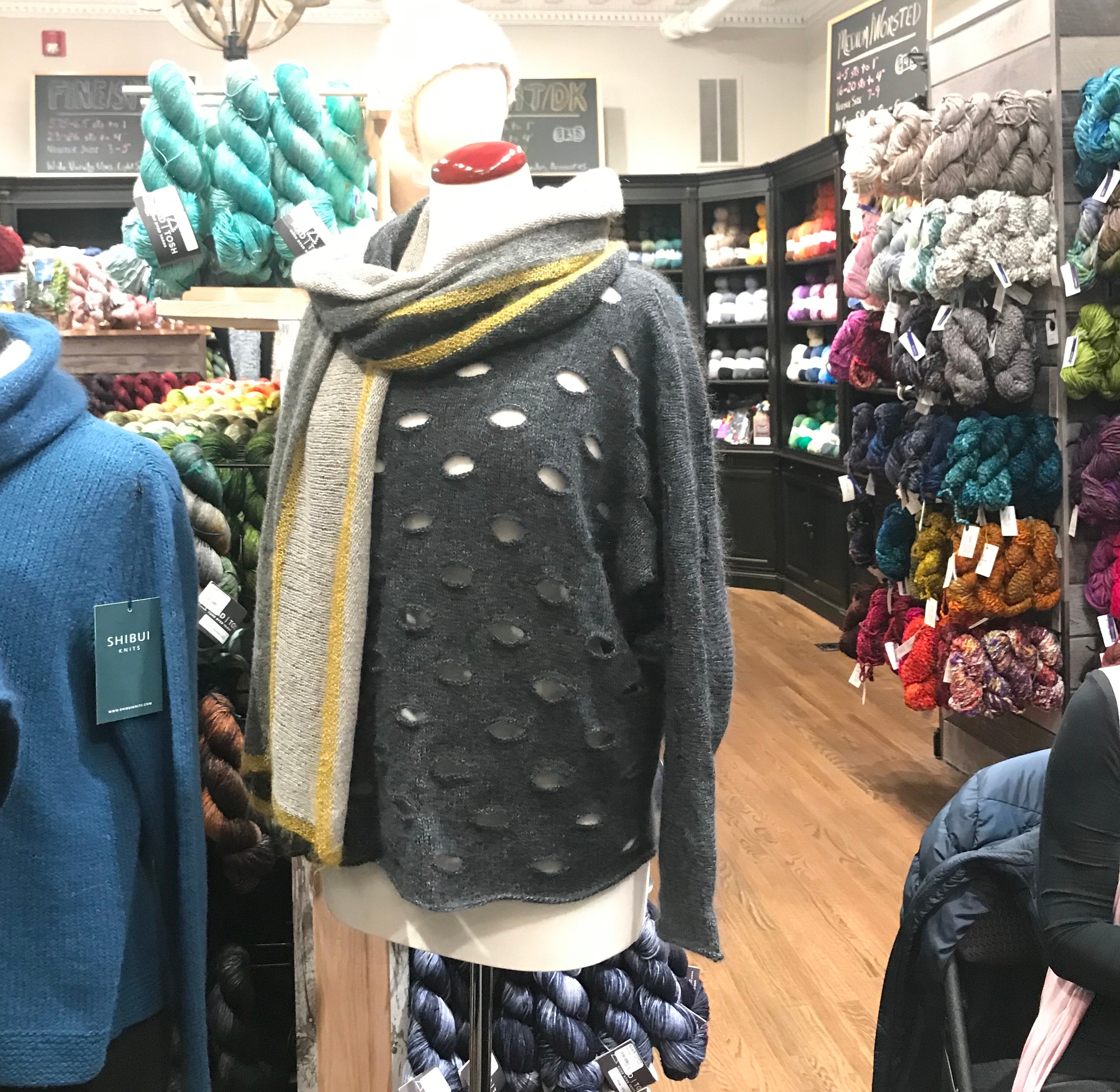 The Holey Moley, shown above, was one of my favorites and has been added to my knitting queue.  And just after the new year, Wool & Co is featuring this sweater as a class.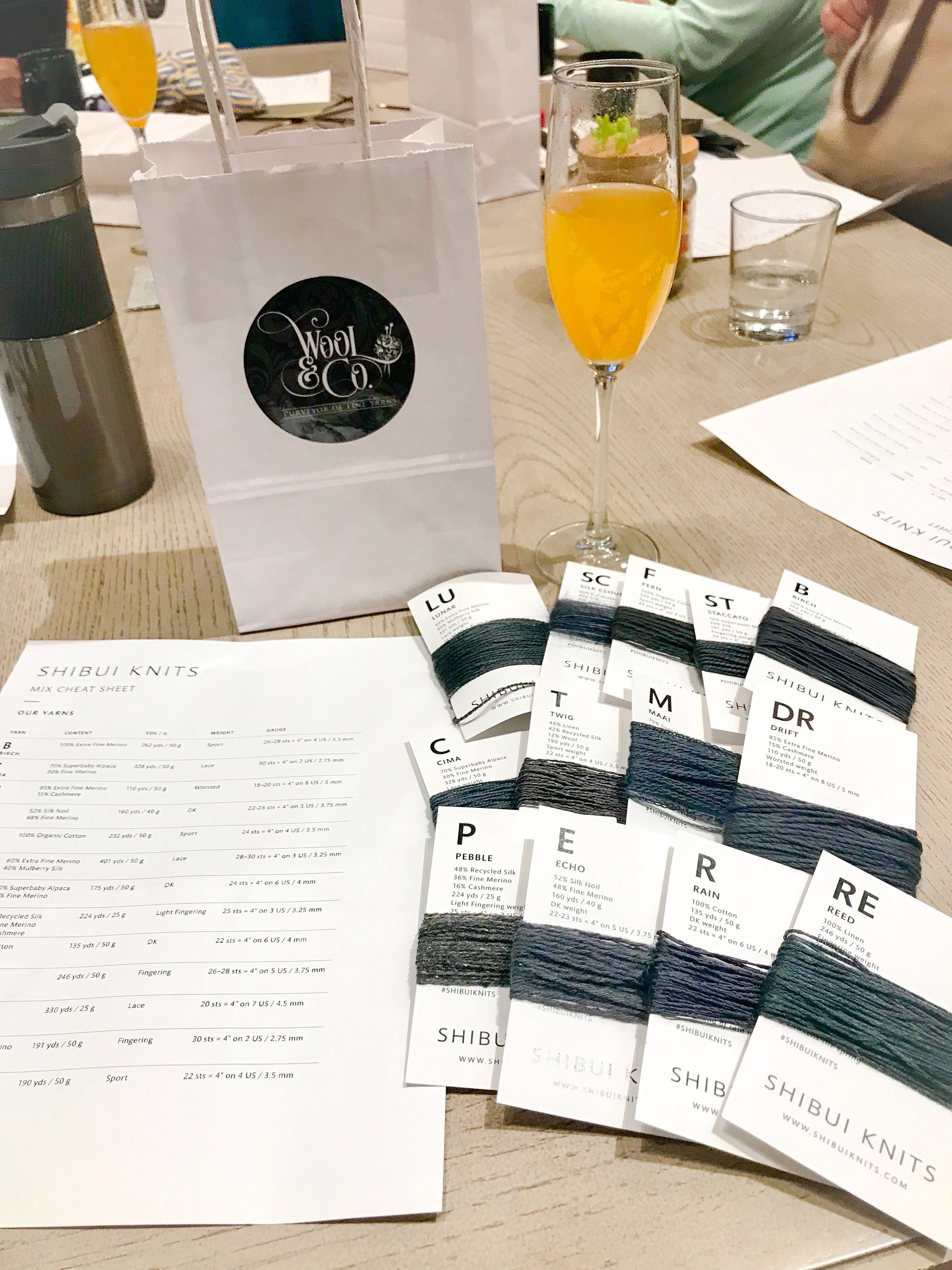 Billinis and yarn - doesn't get much better than this! #woolandco #shibui #shibuiknits 
At the end of the presentation there were raffle prizes and guess who won the grand prize????  
Me!  I won 10 skeins of Shibui Echo, one of the newest yarns added to their line, and a pattern to knit the Cather Pullover!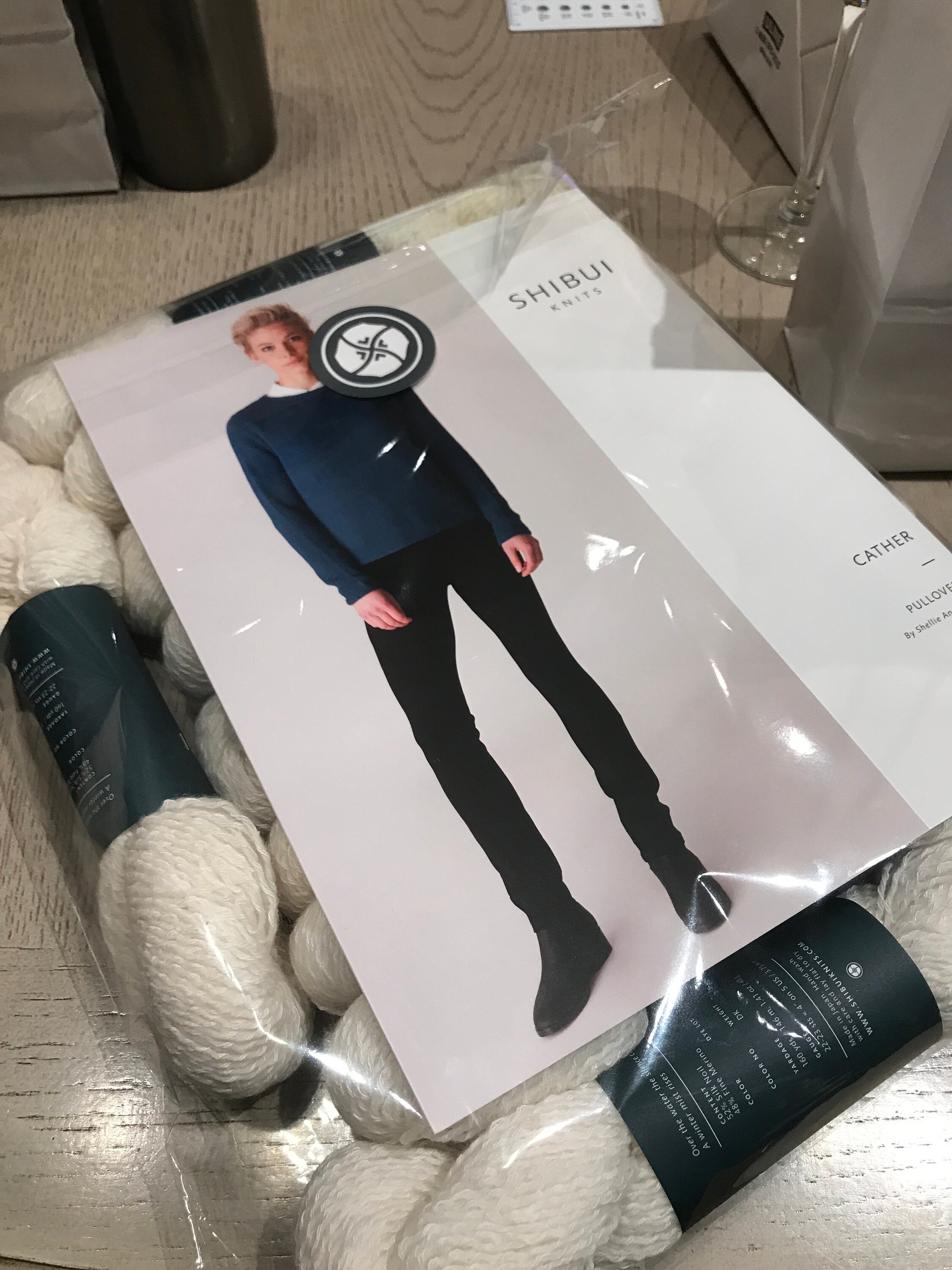 So basically it was an awesome day full of yarn, meeting new people, and the most beautiful light snowfall!  Snow, especially the first snowfalls of the season, never stop amazing this southern gal.  And honestly, there's not much cozier a feeling than being snuggled up with a project while the snow is dancing in the air outsude.  
A huge thank you to Wool & Co and Shibui fora fun filled morning and for the wonderful prize!!!
I haven't forgotten about my quest to knit all of Andrea Mowry's patterns!  #ReneeKnitsDreaReneeKnits is still on.  I'm on the last cuff of my Wool & Honey Sweater so I'll have it finished and blocked in the next couple of days.  The Shibui Cather sweater will go into the spring knitting queue, and in the meantime I'll be casting on The Cliff Hat in Shibui Knits Pebble
Since the pullover is almost complete I need a portable project.  
Plus, let's face it, I'm just not a monogomous knitter.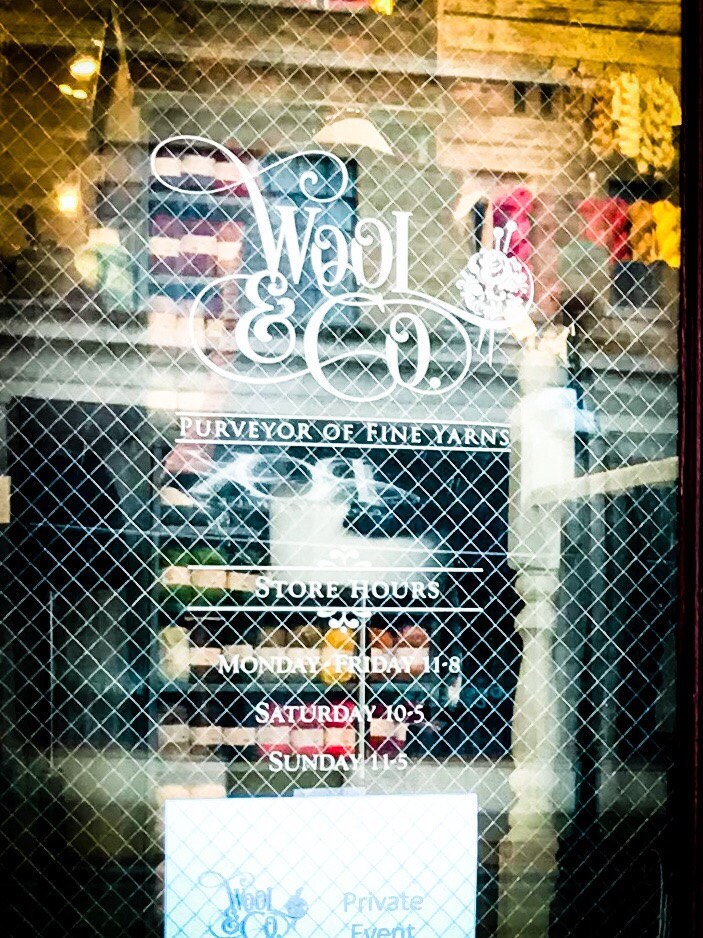 Wool & Co, located in St Charles, IL - if you love yarn then this is a must visit shop you should add to your list!  And if you can't make it there in person they do have a lovely website and ship for free in the US!
Happy Crafting friends!  
Until next time,
Renee